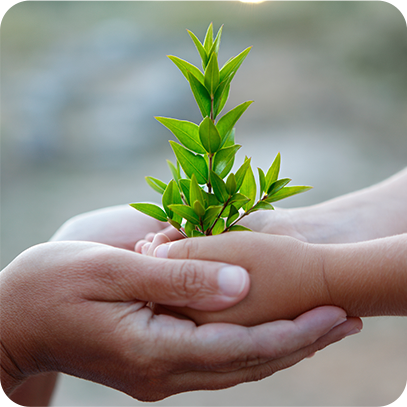 Aquarius Wellness, true to its mission of being, "…in service to a happier, healthier, more peaceful planet, one person…and tree at a time!", has chosen to partner with a number of nonprofits serving a variety of causes, both nationally and internationally. As we provide our healing services in St. Louis County, we are committed to amplifying the impact we can have in a world that is literally crying out for wellness! For this reason, we donate $1 for each and every product and service that we sell. We divide this money among four different charities, which we rotate on a monthly basis.
On a global level, we have partnered with One Tree Planted, a 501(c)(3) nonprofit environmental charity. For every $1 that's donated, the charity plants one tree in designated, critical habitats around the world. We also partner with Resurge International, a nonprofit humanitarian aid organization that provides free surgical care to the poor in low- and middle-income countries. Resurge also provides training to local medical staff in these same countries, helping to make them more self-sufficient in the provision of critical medical care to their own populations.
On a local/national level, we have partnered with two very important organizations that reflect our increasingly stark awareness of chronic social injustice issues plaguing minority communities: the St. Louis Area Foodbank, which provides free meals to the hungry in the St. Louis metropolitan area, and the NAACP Legal Defense and Educational Fund, Inc., America's premier legal organization that has fought for racial justice for the past 75 years! The historic protests of late have highlighted the need for all of us to take a stand on issues of racial inequality, which have persisted for far too long in a nation that rightly guarantees, "Equal Justice for All"!
Shop Locally…Act Globally
Together, let us collectively contribute to the dawn of a new age…the age of Conscious Capitalism…where Mother Earth is finally given the love and respect she is due, where all her children are able to receive the healthcare to which they are entitled, and where none of her beloved children shall go to bed hungry. And finally, an Age where Justice Prevails…Above All...the Age of Aquarius!
Some may call it just a pipe dream, the illusory longings of the '60s psychedelic drug culture. Perhaps, but it also represents the exceedingly beautiful vision of a world, as expressed in the '60s classic song "Aquarius", that I both long for, and will strive to will into existence!

Andrew Goodman, Owner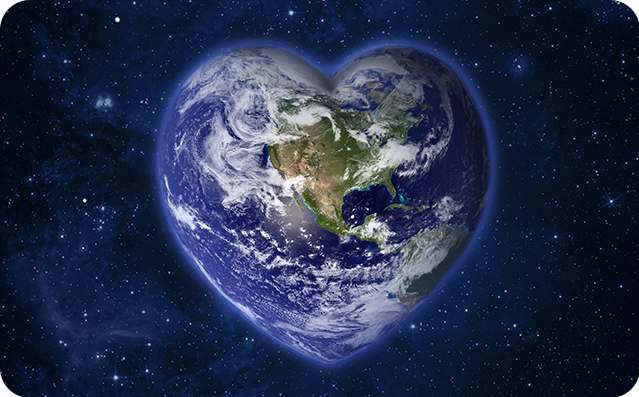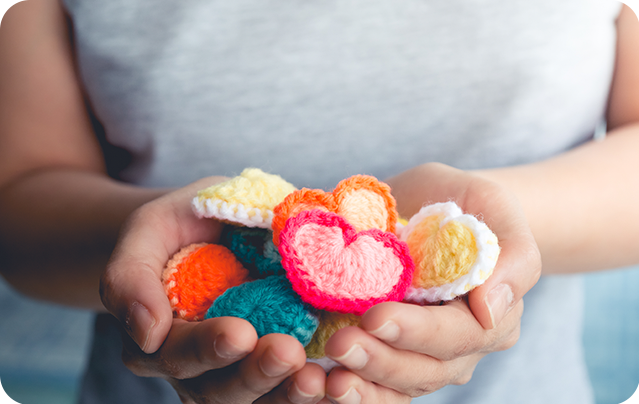 Paying it Forward
Small contributions today, but growing over time as we increase our clientele, to these noble charities, supported through our clients' commitment to their own wellness, can have a real impact on our planet, and the billions of people living on it. We are currently in the midst of a climate crisis for which tree planting has been identified as one of the single greatest solutions, and together we can also provide relief and hope to the millions of people who are suffering due to lack of access to quality medical care, chronic hunger, and the ravages of racial and social injustice!

As a client, you can take great satisfaction in knowing that for each and every product or service you purchase from us, $1 will be donated and divided among these four worthy causes. And rest assured that by investing in your own wellness, you are investing in a greater wellness for the people, and the planet, in desperate need of it!
"Never doubt that a small group of thoughtful, committed citizens can change the world; indeed, it's the only thing that ever has! "
— Margret Mead — One Tree Planted is a non-profit 501(c)3 organization focused on planting trees around the world. For every $1 donated, the organization plants a tree in a designated, critical habitat that urgently needs more trees. No matter where you live, you can get involved and help build a better world, one tree at a time.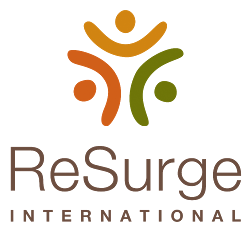 ReSurge's mission is to provide reconstructive surgical care and build surgical capacity in developing countries.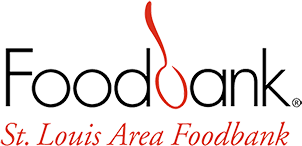 The St. Louis Foodbank builds stronger communities by empowering people with food and hope. Join us in supporting their mission to create a stronger, healthier bi-state region where no one goes to bed hungry.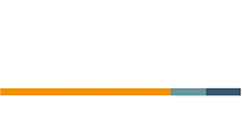 The NAACP Legal Defense and Educational Fund, Inc. is America's premier legal organization fighting for racial justice. Through litigation, advocacy, and public education, LDF seeks structural changes to expand democracy, eliminate disparities, and achieve racial justice in a society that fulfills the promise of equality for all Americans. LDF also defends the gains and protections won over the past 75 years of civil rights struggles and works to improve the quality and diversity of judicial and executive appointments. LDF is a 501(c)(3) nonprofit organization.
THIS PAGE IS DEDICATED TO THE FOLLOWING
"TOWERING TITANS" OF THE CAUSES OF, AND CALLINGS TO PURSUE,
HUMAN RIGHTS, FREEDOMS, SPIRITUAL LIBERATION, AND DIGNITY, FOR ALL PEOPLES!
These exceptional individuals, often at great personal sacrifice, up to and including the
ultimate sacrifice, have all made significant contributions to the advancement of the
human condition, especially among the downtrodden and disenfranchised,
and, therefore, may be considered the purest expressions of the
HUMAN POTENTIAL FOR GOOD,
and the very embodiments of
"GIVING BACK"
Elizabeth Cady Stanton and Susan B. Anthony
Saint Teresa of Calcutta and Saint Francis of Assisi
Representatives John (Robert) Lewis and Elijah Cummings
President Lyndon Baines Johnson and Reverend Martin Luther King Jr.
President Franklin Roosevelt and First Lady Eleanor Roosevelt
Justices Ruth Bader Ginsburg and Thurgood Marshall
Pres. Nelson Mandela and Mahatma Gandhi
Rosa Parks and Harriet Tubman
President Abraham Lincoln
Jesus Christ of Nazareth
Frederick Douglass
Sojourner Truth
Ida B. Wells
And All Champions of Racial and Social Justice, Past and Present, Around the Globe,
"A small group of Thoughtful, Committed Citizens"
WHO HAVE CHANGED, AND ARE CHANGING, THE WORLD!