Aquarius Wellness Center for Healing Arts was founded in 2012 by Andrew Goodman, a St. Louis native and former world traveler, who thrived on adventure and personal growth experiences for many years - he celebrated his 30th birthday by hiking the Appalachian Trail, all 2138 miles of it, from Georgia to Maine! As a premier destination day spa and wellness haven in St. Louis County, Aquarius has enabled Andrew to apply his diverse wellness interests in service to both people and planet.
Andrew's vision for his spa was inspired by his incredible breadth of exposure to wide ranging artistic cultural influences, complemented by massage study in St. Louis, California, India, Costa Rica, et cetera...long before it was a "Thing", and rounded out by spa visits from France to Finland, and Istanbul to Budapest! This conglomerate of experiences, combined with his adoption of an intense yoga practice beginning in the mid 80's in San Francisco, fueled Andrew's desire to bring an
"Oasis of Calm...and Heart" back to the heartland.
For Andrew, the greatest sense of fulfillment is seeing his patrons relaxing and unwinding from the stresses and strains of daily life in a cozy, homey environment, one that affords them the opportunity to recharge and renew while caring for body, mind, and spirit.  And then they may go back out into the world with a renewed sense of purpose, energy, and commitment, to help make it a better place for current, and future generations; "A Path with a Heart" in the words of Don Juan, and personal Wellness is the vehicle via which we traverse it according to Andrew!
For isn't this the ultimate Game of Life, or Wheel of Fortune if you will, to feel Well enough and Sufficient enough in ourselves such that we have enough left over to give a little back to those less fortunate who are struggling to realize their true potential, creating a virtuous cycle whereby they can then hopefully lend a helping hand to those in their circle who are falling short of their true potential due to life circumstances! Please visit Our Brand Identity Page for an elaboration of our Chambered Nautilus logo as a metaphor for this spiritual evolutionary process.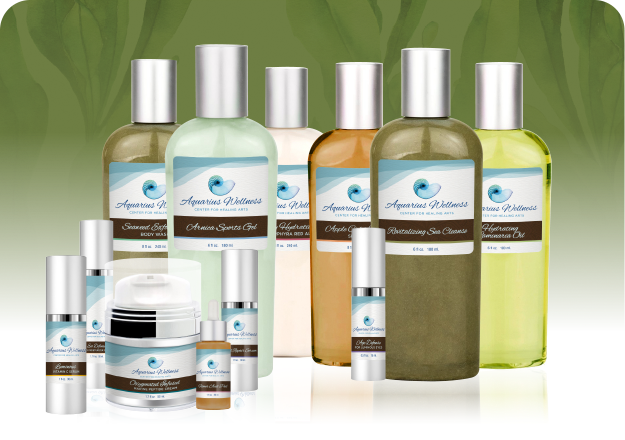 Feel the Essence of Ocean Healing
Nourishment reaches the shore with our signature health products. The secret? Rejuvenating seaweed that's rich in antioxidants, vitamins and minerals to naturally soothe and protect your skin. Explore our full selection of personal care products and gift items in our new online spa boutique.
Packages
Treat yourself to our signature spa offerings, such as our Pamper Me Package, which includes: Aquarius Wellness Signature Massage (60 min) + Aquarius Wellness Signature Facial (60 min) + a glass of champagne and chocolates to complement your experience.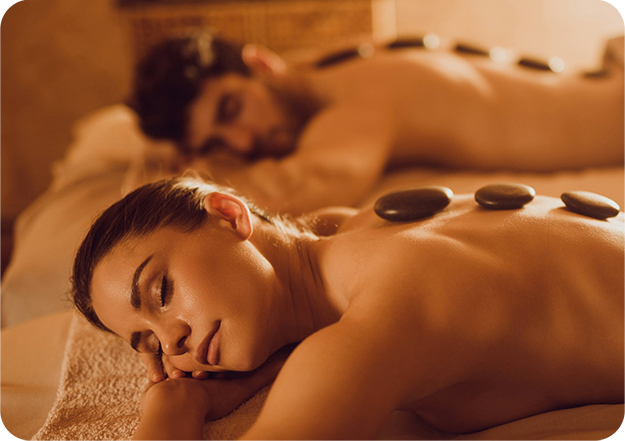 Treatment Series
Choose more relaxation and value with our exclusive treatment series. We have thoughtfully paired our services to create one-of-a-kind packages that will both extend your time with us while providing incredible savings. Please call for pricing and details.
Give someone special the ultimate Spa experience with an Aquarius Wellness Gift Card. Easy to use and never expire, our gift cards make it easy to give the gift of relaxation to your loved ones.


Subscribe To Our Newsletter
Subscribe To Our Newsletter
Please join our mailing list to receive the latest news and updates from our team.
We respect your privacy, your information is safe and will never be shared!